Provide good products and services for customers and create continuous wealth and value for the society.
Leading by technology, promoting international cooperation-Chinese delegation visits famous European companies and universities to promote industry exchanges
Categories:

News

Author:

Origin:

Time of issue:

2020-04-08 16:39

Views:
(Summary description) After finishing the visit to the Frankfurt Industrial Textiles and Nonwovens Exhibition (Techtextil2019), May 16-20, Li Lingshen, Vice President of China Textile Industry Federation and President o
Leading by technology, promoting international cooperation-Chinese delegation visits famous European companies and universities to promote industry exchanges
(Summary description) After finishing the visit to the Frankfurt Industrial Textiles and Nonwovens Exhibition (Techtextil2019), May 16-20, Li Lingshen, Vice President of China Textile Industry Federation and President o
Categories:

News

Author:

Origin:

Time of issue:

2020-04-08 16:39

Views:
After finishing the visit to the Frankfurt Industrial Textiles and Nonwovens Exhibition (Techtextil2019), May 16-20, Li Lingshen, Vice President of China Textile Industry Federation and President of China Industrial Textile Industry Association, Li Guimei, Vice President of the Textile Industry Association, Xie Bing, Deputy Secretary-General of the Textile Industry Branch of the China Council for the Promotion of International Trade, and Orient International Group, Beijing Fashion Holdings, Hengtian Fiber Group, Shanghai New Textile, Beijing Qinghe Sanmao Group, Beijing Jinglan A delegation composed of some domestic key enterprises such as Nonwovens, Hengtian China Fiber, Jiangsu Shengfang, Kunshan Tongri, Suzhou Naide, etc., visited the Dresden University of Technology in Germany and Karl Mayer Industrial Textile Machinery Co., Ltd., Norafin, AAH and Retex in the Czech Republic, and Auria in Slovakia.

German

Karl Mayer (KARL MAYER) was established in 1937, is a technology and market areas of textile machinery manufacturing global leader, but also innovation and development driving force, it provides the perfect solution for warp knitting, textiles weaving areas and , Has established branches in the United States, India, Italy, Japan, China and Switzerland, with sales agents all over the world.
KARL MAYER is an advanced manufacturing expert and innovative solution provider for technical textile production equipment. Its subsidiary, Karl Mayer Industrial Textile Machinery Co., Ltd. was renamed in 2015. It was merged from Karl Mayer Liba Co., Ltd. in Naira and Karl Mayer Marimo Textile Machinery Co., Ltd. in Chemnitz. Specializing in the production of full-width weft insertion warp knitting machines and composite materials equipment.
With strong technical strength and innovation capabilities, KARL MAYER Industrial Textile Machinery Co., Ltd. has become a high-quality partner in the fields of transportation, energy, construction, medical, geotechnical and sports, and a leader in composite materials and lightweight structure technology. .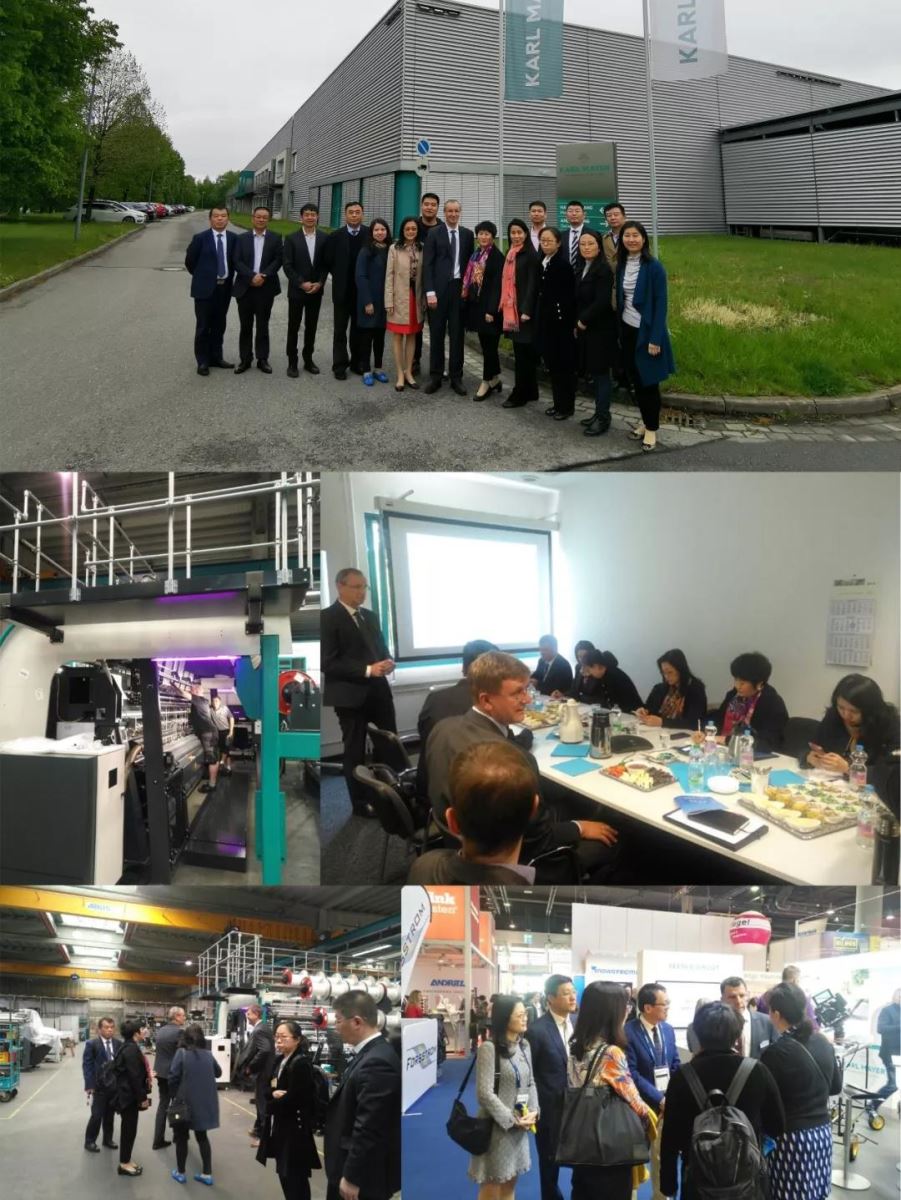 At Techtexti2019, President Li Lingshen visited the KARL MAYER booth, and Mr. Jochen Schmidt, CEO of KARL MAYER's Industrial Textiles Division, introduced the exhibition. On May 16, Mr. Marcus Kube, COO of KARL MAYER's Industrial Textiles Division, received the visiting Vice President Li Guimei and his party at the Chemnitz factory and introduced the company and the warp knitting machine production line.
Dresden University of Technology was founded in 1828 and has a history of 186 years. It ranks among the top three German engineering universities and is a well-known national comprehensive university in Germany. The university has a very large scale of teaching and research, with a wide range of teaching fields, covering science, engineering, literature, art, history, philosophy, economics, management, law, education, and medicine. There are 126 majors in total. Microelectronics, electronic information engineering, medicine, psychology, materials science, and civil engineering are the most famous in Germany.
The Technical Research Center for Textile Machinery and High-Performance Materials (ITM) of the University of Dresden has an interdisciplinary team of experts in the fields of textiles, measurement, construction engineering, biology, and plastics engineering. ITM's research work includes textile machinery, textile engineering, lightweight engineering, biomedicine, automobiles, construction, human body and object protection, etc.
Mr. Marcus Kube, COO of the Industrial Textiles Division of KARL MAYER, accompanied the delegation to visit ITM. Professor and assistant researcher Lin Huangmei of the center introduced the development model and innovative products of the center. Combined with the exhibits seen at the exhibition, the delegation has a better understanding of the center's technology research and development concepts.
(1) Preparation of composite three-dimensional reinforced base mesh. In order to produce the reinforced base mesh used in the ellipsoidal three-dimensional composite material, the warp and weft yarns used in the weaving process must have a specific length. To this end, they carried out secondary development of the existing warp let-off and weft insertion system, including a warp let-off module and a weft insertion module used to adjust the length of the weft in sections. The project developed a numerical control device and a flexible adjustment device to adjust the length of the weft yarn that needs to be maintained to form a specific shape in each gap of the braid. Finally, after weaving and forming on a multi-axis warp knitting machine, concrete is poured using this as a base net to produce the displayed ellipsoidal textile-based concrete object.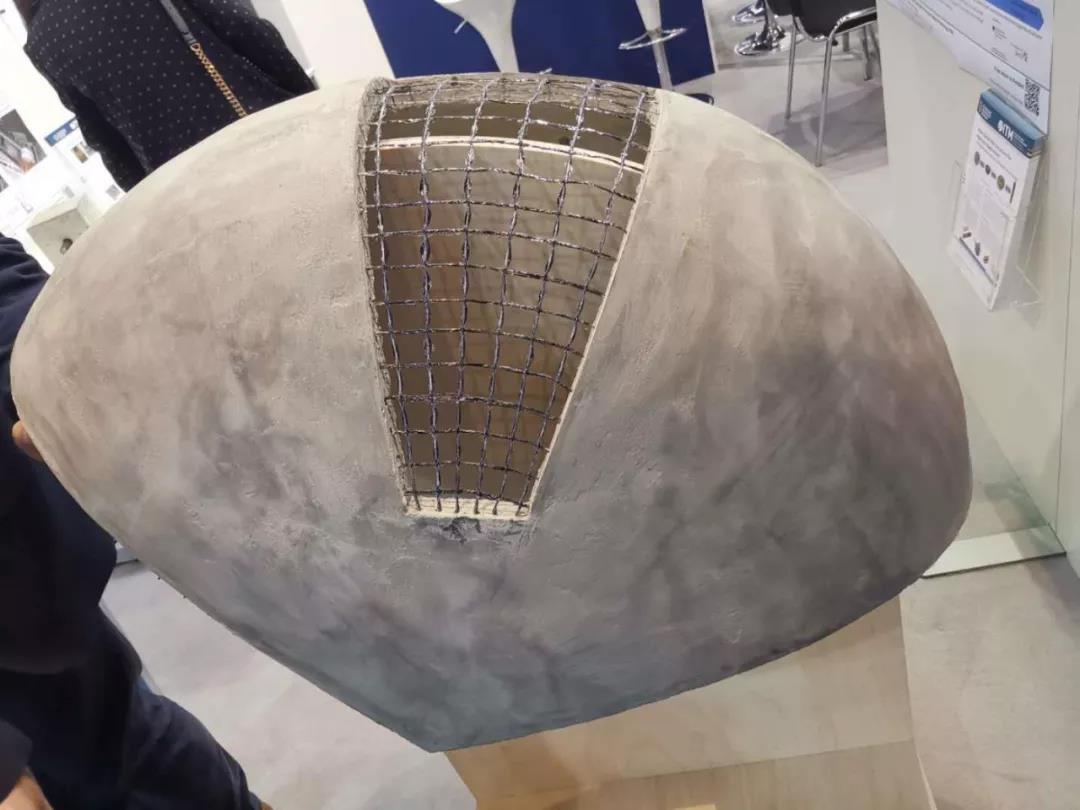 (2) Metal fiber spun yarn with unique structure. In order to explore the large-scale application potential of pure metal yarns in high-tech fields as much as possible, the project developed a cost-effective and high-performance 100% metal staple fiber yarn, which realized the spinning of metal fibers made by scraping aims. The metal fiber spun yarn is finally produced through the steps of bundle breaking, drafting and scraping. In the spinning process, the high abrasion resistance, brittleness and stiffness of the fiber are taken into consideration, which avoids the restriction of these special properties of metal fibers on the production process. In addition, in order to realize the large-scale application of the metal yarn in the high-tech field, the project also compounded the metal yarn and the thermoplastic filament yarn, and finally developed a metal matrix composite material.


(3) Hybrid tow spreading device. The development of this device makes it possible to produce mixed fiber intermediate products (≥90 g/m²). Carbon fiber composites of carbon fiber bundles (3300tex), glass fiber bundles (2400tex) and PP and PA6 were produced on the ITM experimental machine. The modular fiber spreading device allows adjustment of fiber volume content and expansion coefficient (up to five times). Therefore, multifunctional fiber belts with a width of up to 100 mm can be made from a single roving, and further tests can be performed to verify the production applicability of the fiber spreading device. Compared with the traditional fiber tape production process, the fiber spreading device is a low-cost alternative. This technology greatly expands the production potential of fiber-reinforced composite materials.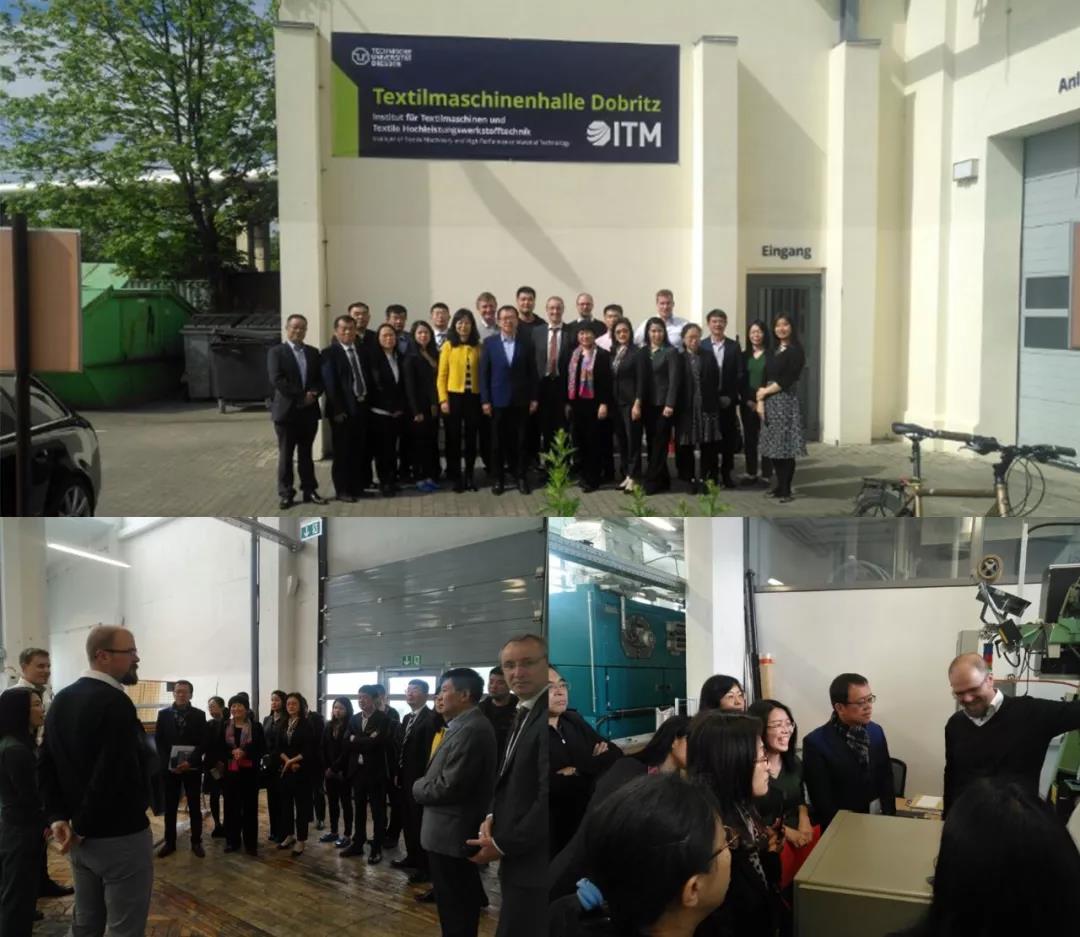 Norafin is the first company in Europe to have a spunlace production line. The general manager of the company, Mr. Alang, introduced to you that the company has 160 employees, 3 spunlace production lines, 1 acupuncture production line and 1 finishing line. The company serves the three major markets of special textile materials, protective textiles and industrial textiles, providing high-quality, innovative spunlace and needle-punched nonwoven rolls and engineered fabrics. The company's products are used in filtration, protective clothing, medical and sanitation, automobiles and special industrial supplies and other fields.
Norafin Company has adopted the aramid fiber of Shanghai Tean Lun Fiber Co., Ltd. to produce related products.
Norafin is the first company in the world that can produce spunlace-reinforced linen nonwovens and modify them with different finishes, laying the foundation for biodegradable linen nonwovens. The protective clothing and functional sportswear materials produced by Norafin not only have good wearing comfort, but also have high flame retardancy.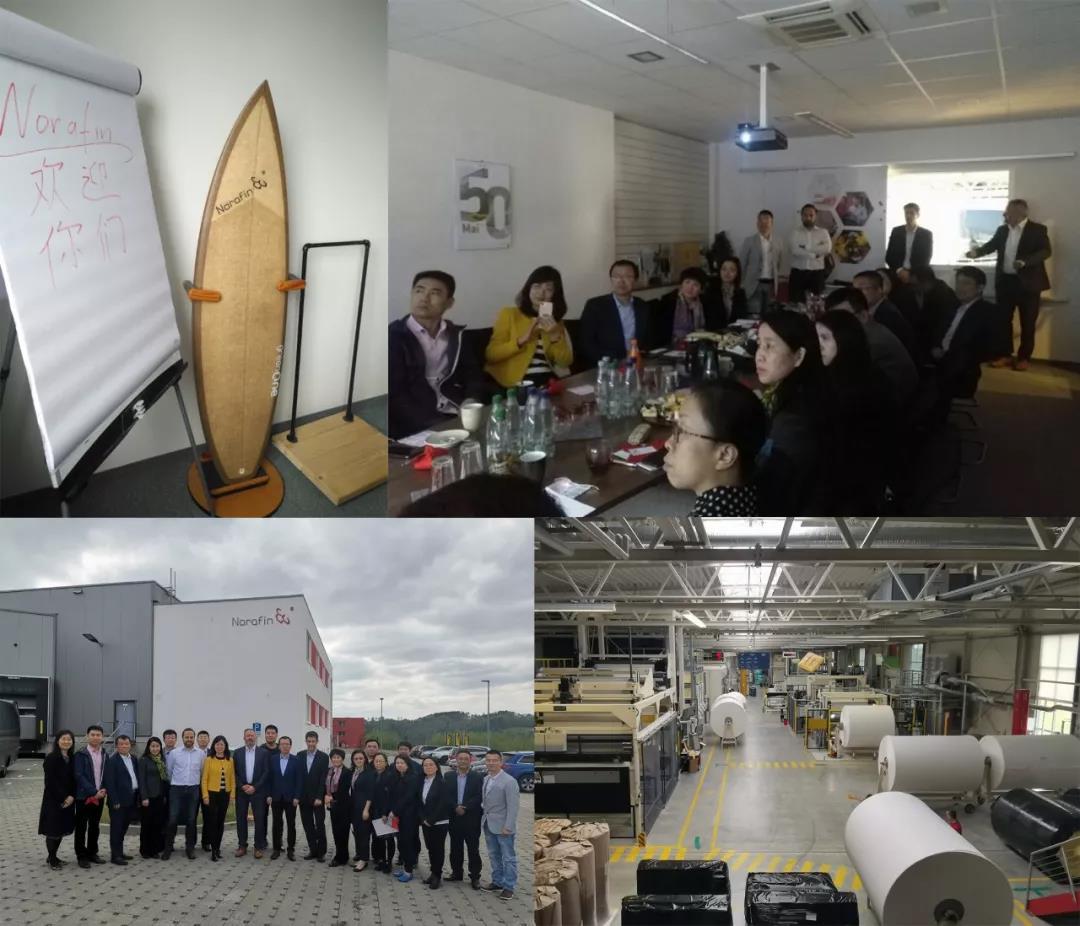 Czech Republic
Chairman Li Lingshen and his party met with representatives of the Czech Textile, Clothing and Leather Industry Association and its members. On behalf of the China National Textile and Apparel Council, Li Lingshen, vice chairman of China Textile Federation, signed a memorandum of cooperation with Mr. Jiri Cesal, executive chairman of the Czech Textile, Apparel and Leather Industry Association, and Mr. Jan Hermansky, chairman of the Czech Technical Textile Industry Federation. The Chinese and Czech associations will further in-depth exchanges in the areas of economic and trade cooperation, industry data exchange, and intellectual property protection.
Li Lingshen introduced that in recent years, the textile and apparel trade volume between China and the Czech Republic has basically remained stable. According to Eurostat data, in 2018, China's textile and clothing exports to the Czech Republic amounted to 379 million euros, accounting for 35.6% of the total Czech textile and clothing imports from outside the EU; during the same period, Czech textile and clothing exports to China amounted to 13 million euros, accounting for Czech Republic exports 2.7% of total textile and apparel exports to countries outside the EU. In recent years, the Chinese government has attached great importance to the protection of intellectual property rights and has successively revised the "Trademark Law", "Patent Law" and "Anti-Unfair Competition Law", and established intellectual property rights ranging from laws, plans, policies to enforcement agencies in a relatively short period of time. A complete system of protection, application and management. In 2018, the Patent Prosecution Highway (PPH) was established with the Czech Republic and Chile. The China National Textile and Apparel Council also established the Intellectual Property Alliance this year. The members of the alliance cover many enterprises in the middle and lower reaches of the textile industry chain, as well as enterprises, institutions and social organizations such as standardization, scientific research institutes, and related service organizations, aiming to integrate the entire industry chain. Resources to build a China Textile Intellectual Property Organization with global influence.
Through contact and communication in the early stage of the exhibition, the two parties contributed to the success of the docking between Chinese and Czech enterprises. Czech BM INTERNATIONAL and Hengtian Fiber Group, SVITAP + NANOMEMBRANE and Jiangsu Shengfang, RETEX and Shanghai New Textile have all stated that they will follow up their cooperation in the future.


Czech company AAH is one of Auria's largest automotive interior companies in Europe. According to Martin Hendrych, production manager of AAH company, the company was founded in 1995 and its product system includes pressed parts, dashboards, cut parts, 3D foam parts, back foam parts, airlaid products, needle punched products, etc. The company's sales from 2017 to 2018 were very good, with Mercedes-Benz Metsets, BMW and Skoda supporting products accounting for more than 60% of the company's products. This year, for the first time, it has secured a supply for Vietnamese car brands. In the certifications of ISO14001:2015 and OHSAS18001:2007, the company has achieved no problems detected.

Czech RETEX is a joint stock company with more than 60 years of experience. According to the commercial manager Andrea Huruzova, the company's product system includes the high-end areas of the automotive industry, the construction industry, and the furniture industry. The company's customers include major Czech auto parts suppliers and medium and large construction engineering companies.
RETEX non-woven fabric products are used in car top decoration, front parts, sound insulation and noise reduction parts, etc. The raw materials are polyester fiber, polypropylene fiber, cotton fiber and mixed fiber. RETEX geotechnical building materials are widely used in roads, highways, railways, tunnels, waste landfills, agriculture, aprons, parking lots and other industrial and civil construction fields. It can also produce air-laid thermal and sound insulation panels. RETEX has invested a lot of technology to expand its production line in order to expand more diverse industrial products. In addition to the automotive and construction industries, RETEX also has a variety of fiber composite products, spring mattress load layers, and fabric covering materials.

Slovakia
Auria Solutions is a world-renowned supplier of automotive acoustics and fiber products. The company was established in 2016, with financial headquarters in Coleshill, England, and operational headquarters in Southfield, Michigan, USA, Shanghai, China, and Dusseldorf, Germany. It has 27 manufacturing plants and 11 technology centers. , Has nearly 7,000 employees worldwide.
Shanghai Shenda Co., Ltd. acquired Auria Solutions Ltd. in 2017 and has achieved a great competitive advantage in the global integrated supply demand market. Auria has highly engineered automotive acoustic solutions (for reducing internal noise), fiber and compression molded flooring products, and other textile interior products and other production lines. Including seat belts, automotive interior fabrics, carpet sound insulation pads, cabin carpets, instrument panels and center consoles, packaging trays, trunk interiors and wheel arch linings.
The Slovak Auria company is located in Flable, Slovakia. The plant covers an area of ​​more than 92,000 square feet (8,500 square meters). It has a production and management site to produce vehicle floor systems and fibers for Jaguar Land Rover and other high-quality equipment manufacturers. Accessories. According to Mr. Az Ali, the relevant person in charge, there are currently 60 employees. With the second phase of the project, it will increase to 150~200 employees by the end of this year, mainly producing cab carpets, luggage carpets, side door panels, and extendable luggage Box etc. The company has the best suspension system and can transport accessories in different colors according to different needs. During the period, the delegation was extremely interested in the production process of manipulator-operated pressed parts.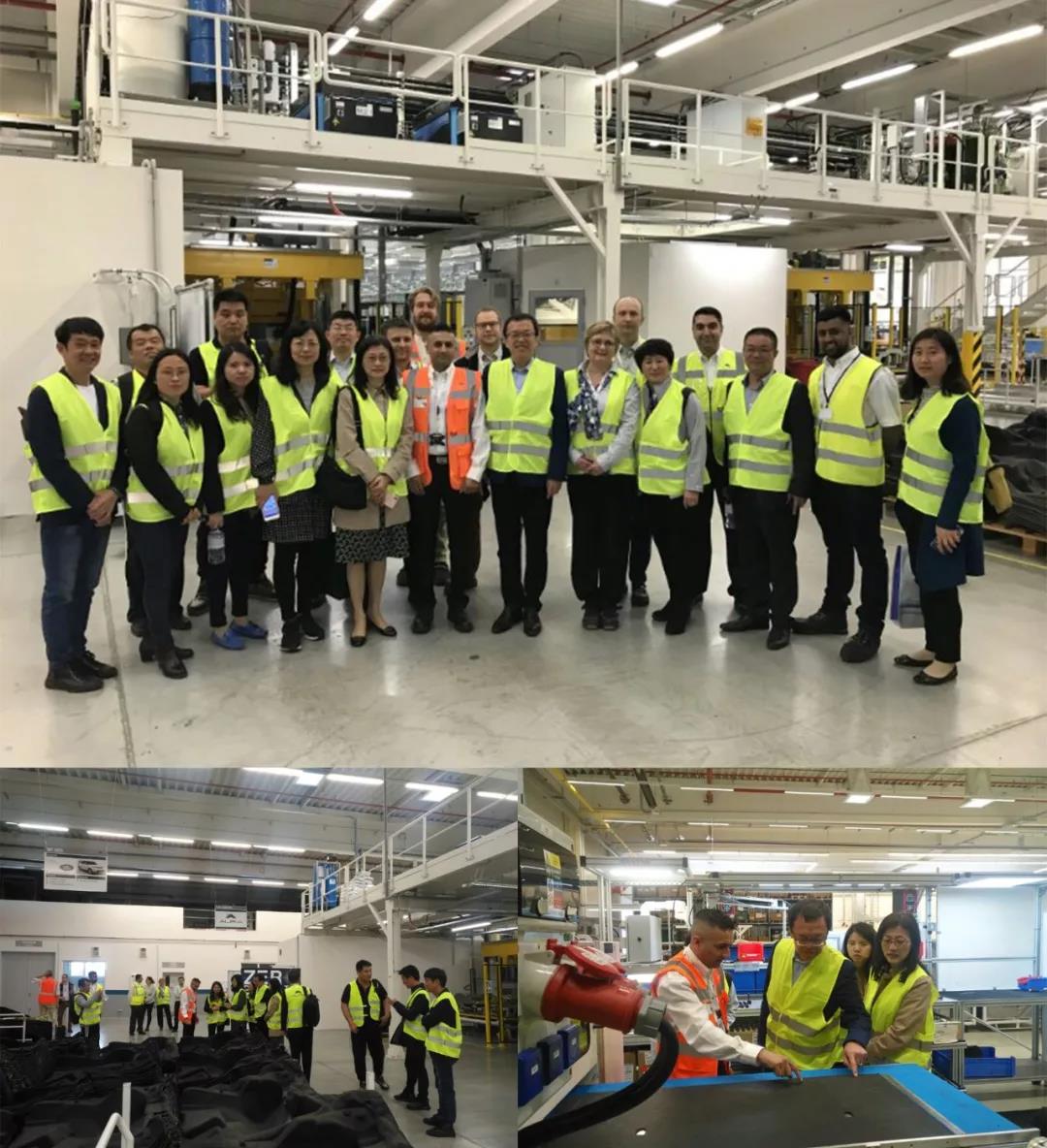 During their stay in Germany, Li Lingshen, Liang Pengcheng and other leaders also made a special trip to visit the International Solar Energy Technology Exhibition (Intersolar Europe) held at the same time. The exhibition has been established for 27 years and is an important communication platform for manufacturers, suppliers, distributors, service providers and partners in the global solar energy industry. Focusing on the development of the solar energy industry and the latest cutting-edge technologies, the exhibition held multiple sub-forums such as smart energy, solar technology, and smart renewable systems. There were 1,000 exhibitors in this exhibition, exhibiting their latest developments and product innovations in the fields of solar photovoltaics, solar thermal technology, solar power plants, grid infrastructure and renewable energy integration solutions. The products on display involve multiple categories of industrial textiles, including structurally enhanced textiles for solar and wind power, textile-based battery separators and insulating materials, and lightweight materials for new energy vehicles.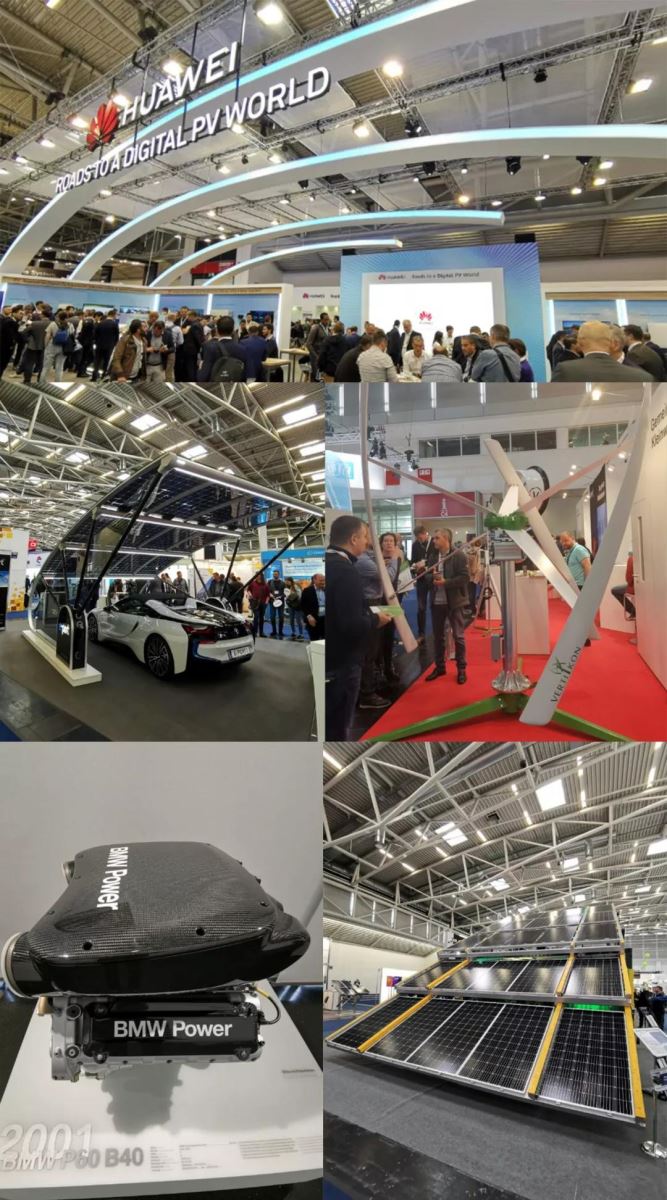 As of May 21, the delegation successfully completed the official business trip. Leaders and entrepreneurs in the delegation expressed that the compact and pragmatic international exchanges have yielded great results-rich technical information and extensive industrial exchanges. In the field of technologically rich industrial textiles, the "global village" has actually become more and more "welcoming you with open arms". Facing the environment, resources, technological innovation, and application expansion, the significance of a community with a shared future for mankind has become increasingly evident. As users go to the world, foreign industrial companies also need the Chinese market. This is not only reflected in the fact that 111 Chinese exhibitors are the second largest national pavilion of the Frankfurt Fair. Many foreign companies that visited are also very interested in China and hope to find Chinese partner. However, the contact of Chinese and foreign industry associations has done twice the result with half the effort to promote internationalization. ‍
Scan the QR code to read on your phone